---
School District # 57
The Board of School Trustees and clicksistration of School District No. 57 are commited to the achievement of their students and their development as responsible learners. To foster a respectful and cooperative environment that models learning and provide thoughtful leadership that builds on the strengths of individuals.
BC Ministry of Education
The ministry is committed to providing a high quality education for K-12 students.
College of New Caledonia
CNC offers a wide range of university credit, technical, vocational, and general interest programmes.
LearnNowBC
LearnNowBC is a single point of entry to information about distributed learning in British Columbia. This website contains both distributed learning course details and information about student services available online.
Print School Checklist


A handy list when researching new schools.
Private Schools
We have made it easy for you to find Private Schools & Colleges for your children.
Reporting on K-12 Education
The Ministry of Education regularly collects information about student achievement, enrolment and changes in the student population in BC schools. This site identifies, and provides links to, reports that measure the progress and evolution of the BC education system.
University of Northern British Columbia
UNBC's 3500 students enjoy unique degree programs, a great learning experience and the opportunity to study in British Columbia's natural northern environment. Ground-breaking research and a growing community make UNBC an exciting place to be.
BC Universities
We have made it easy for you to find information about BC Universities.
---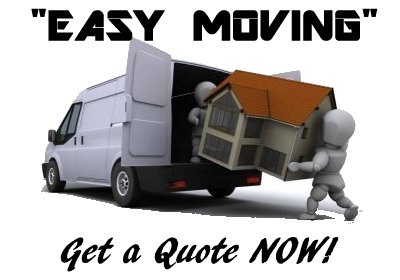 ---
NATIONAL & PROVINCIAL:
Apprenticeship Information
The ITA oversees B.C.'s industry training and apprenticeship system, providing a skilled workforce for industry and career development opportunities for British Columbians.
Independent Schools Network
Independent Schools Canada is a public information service sponsored by Canadian Hallmarks Institute (CHI) and several provincial organizations of independent schools in Canada.
Open Door Group
Established in 1976, Open Door Group started as a small group of dedicated citizens providing woodworking and sewing classes to people with physical and emotional disabilities. Over the years, we have grown into a provincial organization with locations throughout the Lower Mainland and the Interior of BC. We now serve over 3,000 people a year.
Open Learning
Flexibility takes on a whole new meaning at Thompson Rivers University. We offer access to over 400 online courses and a variety of certificate, diploma, and degree programs. It's distance education, so you decide when and where you learn.
BC Institute of Technology
Career-focused technical and related educational opportunities in applied and natural sciences, business and media, computing and electronics, engineering technology, health sciences, and trades.
Douglas College
Douglas College is a major community college with two campuses in Greater Vancouver.
Programme for International Student Assessment
PISA is a project of the Organisation for Economic Co-operation and Development (OECD) designed to provide policy-oriented international indicators of the skills and knowledge of 15-year-old students. Three literacy domains are being assessed in PISA: Reading, Mathematics, and Science.
School Achievement Indicators Program
SAIP is a cyclical program of pan-Canadian assessments of student achievement in mathematics, reading and writing, and science that has been conducted by the Council of Ministers of Education, Canada since 1993.
University of Victoria
Provide students and faculty with a unique learning environment, recognized for its commitment to research, scholarship and experiential learning, and for its outstanding social, cultural, artistic, environmental and athletic opportunities.
---
---
---