---
Border City Radio Club
The Internet Radio Link Program is a network of (currently) hundreds of amateur radio stations around the world interconnected via the internet. By using a set of access codes, the local repeater can be used in 'normal' local mode or it can be used to access any repeater node in the world.
Canadian Historical Aircraft Association
We own a 1941 Boeing Stearman and two DeHavilland Chipmunks which we actively fly and maintain,plus a T33 jet for static display;
Essex Kent Off Road Cycling Team
The Rockets are a non-profit mountain bike (MTB) club based in southwestern Ontario, Canada with members from Essex and Kent counties and southeastern Michigan, USA.
Jazzpurr Cat Care Society
To facilitate the development of a more compassionate community in which companion animals and other living beings are respected individually and as partners within the interconnected web of earthly life."
Rotary Club of Windsor-Roseland
Rotarians provide service at the local and international levels that addresses health-care needs, hunger and poverty, illiteracy, disaster relief and environmental issues, to name just a few of Rotarian activities. Through participation in these projects, members experience the fulfillment that comes from giving back to the community.
Royal Astronomical Society, Windsor Centre
A typical meeting consists of brief reports by centre council members, information on the night sky by our Director of Observing plus a feature presentation by a guest speaker or member, along with a shorter presentation by a club member.
Sun Parlor Radio Control Flyers of Windsor
Incorporating the "Wings Program" the club enjoys a beginners program which allows new members to become involved in the hobby with less pain and expense than ever before, while at the same time ensuring a maximum of safety at the field.
The Citizens Environment Alliance
The Citizens Environment Alliance (CEA) is a non-profit, grass-roots, binational, education and research organization. We are committed to an ecosystem approach to environmental planning and management.
Windsor Adult Mixed Volleyball League
The Windsor Adult Mixed Volleyball League provides an opportunity for adults to play in an organized league that encompasses a full range of skills and competition.
---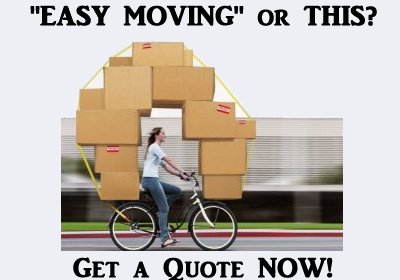 ---
Windsor-Essex County Canoe Club
Three friends founded the Windsor-Essex County Canoe Club in 1979 and it was incorporated as a non-profit organization in 1981. Most of WECCC members in the early days were marathon canoe racers. In the winter many of them were involved in ice canoe racing, which takes place mostly in Quebec, and practiced on the Detroit River when they had ice.
Windsor/Essex County Humane Society
The Windsor/Essex County Humane Society was founded in 1926 and incorporated in 1949. Since its humble beginnings in a citizen's backyard, the Society has been promoting responsible pet ownership, compassion for all living things and a commitment to be involved and make a difference.
Windsor Golf Clubs
Here you will find a listing for most golf courses in the general area of Windsor-Chatham Ontario
Windsor Model Yacht Club
The Windsor Model Yacht Club races at Blue Heron Lake in Windsor, Ontario, Canada every Tuesday and Thursday at 7:00 pm from April until July and on River Canard in LaSalle from July until the last week of September and on some weekends.
Windsor Ukrainian Canadian Association
The Windsor Ukrainian Canadian Community Web Page gives information on Ukrainian Canadian organizations and other aspects of the Ukrainian Canadian community in Windsor
---
---
---