---
Lakehead District School Board
To provide direction and support to ensure that our organization retains a primary focus on student success.
Thunder Bay Catholic District School Board
The Thunder Bay Catholic District School Board is committed to providing quality education which combines academic excellence with a concern for the spiritual, moral, social, emotional, cultural and physical growth of the student.
Conseil scolaire de district
catholique des Aurores boréales
Le CSDC des Aurores boréales offre un milieu d'apprentissage sécuritaire et accueillant où chaque élève peut apprendre et est valorisé dans son cheminement.
Ministry of Education & Training
The Ministry of Education clicksisters the system of publicly funded elementary and secondary school education in Ontario, in accordance with the directions set by the provincial government.
Class-Size Tracker
The government is implementing a real cap of 20 students in Junior Kindergarten to Grade 3 by the 2007-08 school year. This Class-Size Tracker helps you see the progress being made to reduce class sizes across Ontario.
Student Support Branch
Loans, grants. bursaries, and scholarships may be available to students through OSAP.
Confederation College
Confederation College is creating a learning environments where students can make their own discoveries and learn in their own way.
Conseil scolaire du district
du Grand Nord de l'Ontario
Le CSDGNO est très fier de son personnel enseignant, non enseignant et clicksistratif. Grâce à l'expertise, au dynamisme et au travail acharné de chacun, le CSDGNO offre d'excellents programmes scolaires et fournit les outils nécessaires aux élèves afin qu'ils deviennent les leaders de demain.
Study Online
First launched in 2008, studyonline.ca is a 24/7 gateway that provides easy and quick access in English and French to up-to-date information on the more than 1,000 programs and 18,000 courses available online and at a distance from Ontario's public colleges, universities, literacy and basic skills and other training providers.
Lakehead University
Lakehead University is located in Thunder Bay. Our faculty, staff, programs and services team up to provide an extensive range of learning choices and alternatives, offering an unbeatable combination of quality education at one of the most beautiful campuses in Canada.
Native Nurses Entry Program
The Native Nurses Entry Program is a nine month preparatory program designed to provide the necessary skills and academic preparation required for successful completion of the four (4) year nursing degree program.
Print School Checklist


A handy list when researching new schools.
Private Schools
We have made it easy for you to find Private Schools & Colleges for your children.
Ontario Universities
We have made it easy for you to find information about Ontario Universities.
---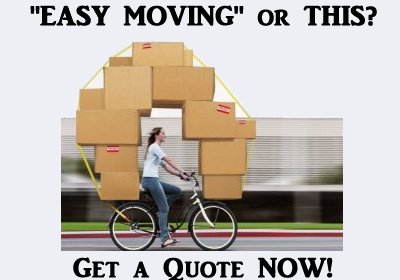 ---
OTHER EDUCATION:
Conference of Independent Schools
The Conference of Independent Schools of Ontario (CIS), founded in 1984, provides a collegial forum to promote excellence in education among its 43 member schools.
Homeschool Ontario
A provincial homeschooling support group providing support to homeschooling families and information on home-based education to our members and the public at large.
Programme for International Student Assessment
PISA is a project of the Organisation for Economic Co-operation and Development (OECD) designed to provide policy-oriented international indicators of the skills and knowledge of 15-year-old students. Three literacy domains are being assessed in PISA: Reading, Mathematics, and Science.
Independent Schools Network
Independent Schools Canada is a public information service sponsored by Canadian Hallmarks Institute (CHI) and several provincial organizations of independent schools in Canada.
The Council of Ministers of Education
The Council of Ministers of Education, Canada (CMEC) is an intergovernmental body founded in 1967 by ministers of education to serve as a forum to discuss policy issues, a mechanism through which to undertake activities, projects, and initiatives in areas of mutual interest.
---
---
---