---
Bethlehem Christian Reformed Church
To engage in Spirit-led, biblically based worship that is inspiring, joyful and relevant.
Calvary Lutheran Church
Calvary Lutheran Church is a vibrant, responsive community where all ages invest their lives in celebrating and worshiping in an atmosphere of love and accceptance.
Hilldale Lutheran Church
If you're looking for a church home in the Thunder Bay area, look no further. We are a bilingual congregation with Services in both English and Finnish, and we welcome all who are seeking a closer relationship with our Lord Jesus Christ.
Northwood Park Church of Christ
The members of the Northwood Park church of Christ are committed to glorifying God by following Jesus and sharing His good news with others in a fellowship of love, learning and service.
Our Saviour's Lutheran Church
We are Christians gathered together as a family to grow in our relationship with God. Our purpose is to learn, live and spread God's Word and share in the sacraments.
St. Elizabeth's Parish
St. Elizabeth's Parish is a welcoming multicultural and closely knit community serving in the languages of English & French. We strive to put our faith in God's fathomless mercy into action.
St. John Anglican Church
The church of St. John the Evangelist is the oldest church building in Thunder Bay. As our surroundings evolve and our congregation grows, St. John`s remains committed to its heritage, and to its significance in the lives of the citizens of Thunder Bay.
St. Patrick's Cathedral
St. Patrick's Cathedral is situated on the corner of Donald and Archibald Streets in Thunder Bay. As the Cathedral it is the Mother Church of the Diocese of Thunder Bay.
St. Paul's Anglican Church
We are called to reach out to others in love and in generosity. We share our gifts of time, ability, energy and money with others in our local communities, in our country, and around the world.
Westminster United Church
We, the people of Westminster United Church, Thunder Bay, are determined that our life together will be fully inclusive for people of all ages, races, genders, sexual orientations, differing abilities, ethnic origins and economic circumstances.
---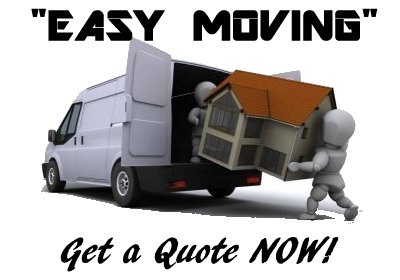 ---
RELIGION & SPIRITUALITY:
Anglican Church of Canada
In Canada more than 800,000 Anglicans worship in 30 dioceses, from Vancouver Island to St. John's, Newfoundland, and from the country's southernmost point to the Arctic Circle.
Associated Gospel Churches
Our vision is to become a movement of healthy, reproducing churches.
Canadian Baptist Ministries
We're many things. We're missionary personnel and projects around the world. We're relief and development projects through The Sharing Way. We're short-term missions through CBV.
Canadian Jewish Congress
Canadian Jewish Congress is the democratically elected, national organizational voice of the Jewish community of Canada. It serves as the community's vehicle for defence and representation.
Catholic Canada
A Canadian search engine of Catholic sites and resources on the web.
Congregational Christian Churches
We are a fellowship of churches committed to living out the good news of Jesus Christ and his kingdom in the world.
Evangelical Free Church of Canada
An association of over 150 churches joined together by common purposes, principles and practices.
Evangelical Lutheran Church
The Evangelical Lutheran Church in Canada trace theirroots as a confessing movement to the reformation of the catholic church initiated by Dr. Martin Luther in Germany in the 1500s.
Pentecostal Assemblies of Canada
From its inception, the driving force behind the Pentecostal Assemblies of Canada has been church planting. Our forefathers believed that this would be the last generation before the return of Christ.
Presbyterian Church in Canada
Presbyterians get their name from the Greek word "presbyteros" meaning "elder". Today, Presbyterian churches in Canada are governed by elders who are elected by members of the congregation.
The Canadian Society of Muslims
To promote interest in an intellectual, philosophic, and esoteric approach to the research, development and understanding of Islamic culture and civilization.
United Church of Canada
The United Church is the largest Protestant denomination in Canada. Ours is a rich history closely entwined with the development of Canada itself.
United Church Locator
This service will assist you in finding addresses, phone numbers, and websites (if available) for all of the United Church's congregations, pastoral charges, presbyteries, and conferences throughout Canada.
Free listings on Religion & Worship!
List your non-profit Faith organization here.
---
---
---