---
Ontario Health Insurance
A resident of Ontario must have a health card to show that he or she is entitled to health care services paid for by OHIP. The Ministry of Health and Long-Term Care pays for a wide range of services, however, it does not pay for services that are not medically necessary, such as cosmetic surgery.
Ontario Ministry of Health
The ministry is responsible for administering the health care system and providing services to the Ontario public through such programs as health insurance, drug benefits, assistive devices, care for the mentally ill, long-term care, home care, community and public health, and health promotion and disease prevention.
Blue Cross Plans, Ontario
Ontario Blue Cross is a member of the Canadian Association of Blue Cross Plans in Canada. Operating in Ontario, we provide residents of our province with quality supplementary health and travel products.
Find a Dentist !
Oral health care is a personalized service that requires a good relationship between the dentist and the patient. Here are some ways to find a dentist in your area.
Find a Doctor !
Health care is a personalized service that requires a good relationship between the doctor and the patient. Here are some ways to find a doctor in your area.
Sudbury Regional Hospital
As a regional resource and referral centre, the HRSRH provides hospital-based acute, transitional, rehabilitation and continuing care for over 600,000 residents across northeastern Ontario.
North Eastern Ontario Regional Cancer Centre
To control cancer and its impact on the people of Northeastern Ontario through partnerships with patients, their families and other individuals and agencies.
Sudbury & District Health Unit
The Sudbury & District Health Unit is a progressive, accredited public health agency governed by the Sudbury & District Board of Health.
Centre for Rural and Northern Health Research
CRaNHR is an interdisciplinary research centre with faculty investigators, affiliated investigators and research staff from various disciplines: administration, economics, epidemiology, geography, gerontology, kinesiology, medicine, nursing, social work and sociology.
MSCCAC
The Manitoulin-Sudbury Community Care Access Centre is the access point to home health services, school health services and information about/referral to community support services.
Ontario Health Coalition
The Ontario Health Coalition is calling upon all healthcare workers, activists, citizens and those who care about the future of our health system.
Ontario Hospitals
List of Ontario Hospitals.
Pharmasave Drug Stores
At Pharmasave we recognize your proactive role in managing your family's health and we are here to help body, mind and spirit.
---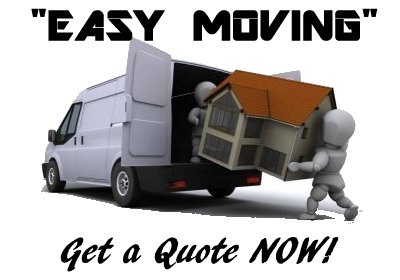 ---
OTHER HEALTH:
Disabilities
Do you or someone you know have a disability ? Here is a collection of links to helpful and informative web sites.
Health Associations in Canada
Extensive list of Health Related Associations.
Health Canada
Canada Health Act is to ensure that all eligible residents of Canada have reasonable access to medically necessary insured services on a prepaid basis, without direct charges at the point of service.
Health Care in Canada
Health Care is availabe to all Canadians as established by the Federal Government's Canada Health Act. Health Care Insurance plans have basic similarities across the country including coverage of medically necessary hospital services and the services of a physician, however, any further coverage varies from province to province based on additional provincial funding.
---
---
---