---
Rainbow District School Board
To help you and your child (children) through the school registration process, we have created a few helpful steps to allow for a quicker, more worry free start to the school year.
Sudbury Catholic District School Board
The Sudbury Catholic District School Board operates 20 Elementary schools, including Marymount Academy. Marymount is an all-girls school unique in the region that is available to our young women in Grades 7 through 12.
District School Board Profiles
Key information about who currently represents you on your school board, and a current list of all publicly funded elementary and secondary schools are presented here
Ministry of Education & Training
The Ministry of Education clicksisters the system of publicly funded elementary and secondary school education in Ontario, in accordance with the directions set by the provincial government.
Class-Size Tracker
The government is implementing a real cap of 20 students in Junior Kindergarten to Grade 3 by the 2007-08 school year. This Class-Size Tracker helps you see the progress being made to reduce class sizes across Ontario.
Student Support Branch
Loans, grants. bursaries, and scholarships may be available to students through OSAP.
Cambrian College
Cambrian College in Sudbury provides career-oriented education that combines theory with practical, hands-on experience to ensure an educated, skilled graduate who is more quickly and easily integrated into the work force.
CISRO Institute of Management
CISRO offers high quality programs to industry participants and consumers.
Collège Boréal
La Fondation du Collège Boréal entreprend déjà sa 7e année de fonctionnement. Elle joue son rôle d'améliorer les chances de succès des apprenants, apprenantes du Collège Boréal en leur fournissant de l'aide financière.
Conseil scolaire catholique du Nouvel-Ontario
Fier de son identité catholique et francophone, le Conseil scolaire catholique du Nouvel-Ontario s'engage, en partenariat avec les familles, les paroisses et les communautés : à optimiser le potentiel de chaque élève de la petite enfance à l'âge adulte; à livrer, sur l'ensemble de son territoire, des services éducatifs dynamiques.
Laurentian University
Laurentian University is a smaller institution offering mostly undergraduate programming, although a good number of masters programs have been developed. Over its 40-year history, it has adopted a personal and dedicated approach to education and learning, and offers some of the smallest class sizes in Ontario.
Print School Checklist


A handy list when researching new schools.
Private Schools
We have made it easy for you to find Private Schools & Colleges for your children.
The Northern Centre for Advanced Technology
Providing efficient, effective and innovative Occupational Health and Safety training and audit services.
The Enterprise Centre of Cambrian College
THE ENTERPRISE CENTRE of Cambrian College caters to the diverse training needs of business, government and associations in the Sudbury area.
Ontario Universities
We have made it easy for you to find information about Ontario Universities.
---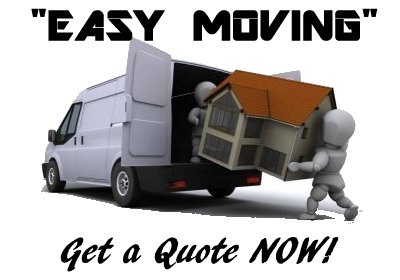 ---
OTHER EDUCATION:
Conference of Independent Schools
The Conference of Independent Schools of Ontario (CIS), founded in 1984, provides a collegial forum to promote excellence in education among its 43 member schools.
Homeschool Ontario
A provincial homeschooling support group providing support to homeschooling families and information on home-based education to our members and the public at large.
Independent Schools Network
Independent Schools Canada is a public information service sponsored by Canadian Hallmarks Institute (CHI) and several provincial organizations of independent schools in Canada.
The Council of Ministers of Education
The Council of Ministers of Education, Canada (CMEC) is an intergovernmental body founded in 1967 by ministers of education to serve as a forum to discuss policy issues, a mechanism through which to undertake activities, projects, and initiatives in areas of mutual interest.
Programme for International Student Assessment
PISA is a project of the Organisation for Economic Co-operation and Development (OECD) designed to provide policy-oriented international indicators of the skills and knowledge of 15-year-old students. Three literacy domains are being assessed in PISA: Reading, Mathematics, and Science.
---
---
---