---
Better Business Bureau of Mainland BC
The "Better Business Bureau" (BBB) of Mainland British Columbia, founded in 1939, is a nonprofit organization focused on advancing marketplace trust. BBB provides dispute resolution services for consumer to business disputes and business rating and reporting.
AC&D Insurance
We represent over 20 Insurance companies for Home, Condo, Tenant, Boat and Travel Insurance, this allows us to find coverage and pricing not available to direct writers and other brokers. Trust our experienced team to give you the right advice, at the best price.
Richmond Chamber of Commerce
The Richmond Chamber of Commerce (RCC) was formed as a society in 1925, originally as a Board of Trade and then later as a Chamber of Commerce. As a member of the Richmond Chamber, you are also a member of the BC Chamber and Canadian Chamber of Commerce, all of which provide a united voice when representing business and addressing important issues in the community, in the Province and across the country.
Comtex Micro Systems Inc.
Comtex Micro Systems Inc. has been established since 1983 in Vancouver B.C. Since then, Comtex has enjoyed remarkable success building the market for Comtex line of computer systems which support the latest technology for educational and corporate clients, as well as developing dealer channels and establishing a permanent market positon.
Free Moving Quotes!
Use "Easy Move" to get Free moving estimates from our associate moving companies for moving your belongings throughout Canada, USA and the rest of the world.
Techno Modern Furnishings
Techno Modern Furniture has been established since 1989. We carry a wide range of office furniture, home furniture and accessories at warehouse prices, as well as providing space planning and office design services. We have a showroom in Richmond where you can have a closer look at our items and design services. Please take a tour through our website to find out more.
Port Metro Vancouver
Positioned on the southwest coast of British Columbia in Canada, Port Metro Vancouver extends from Roberts Bank and the Fraser River up to and including Burrard Inlet. The port authority manages over 16,000 hectares of water, over 1,000 hectares of land and approximately 350 kilometers of shoreline. We border 16 municipalities and intersect the asserted and established traditional territories and treaty lands of several Coast Salish First Nations.
Landmark Aviation, YVR
Welcome to Landmark Aviation, YVR, where uniting exceptional customer service and uncompromising safety standards is our primary focus.
Terra Plants & Flowers
Same Day Online Flower Delivery in Vancouver & Richmond BC from Award-Winning Canadian Florist.
The Clock Gallery
The Clock Gallery is one of North America's largest (and oldest) clock stores!.
---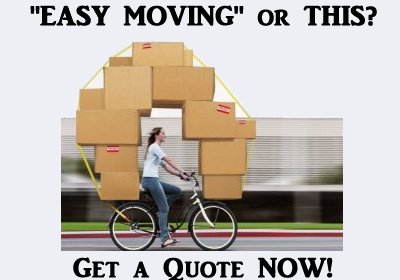 ---
OTHER BUSINESS SERVICES:
All The Statistics
In Canada, providing statistics is a federal responsibility. As Canada's central statistical agency, Statistics Canada is legislated to serve this function for the whole of Canada and each of the provinces.
Business Development Bank of Canada
BDC provides small and medium-sized businesses with flexible financing, affordable consulting services and venture capital. BDC supports the needs of entrepreneurs at every stage of growth.
Canada Business
The Canada Business Network (CBN) provides existing and potential business entrepreneurs and Canadian small and medium-sized enterprises (SME's) with information on all the government  programs and services for which you are entitled and the regulations and obligations that apply to your business.
Canada Post
Canada Post is a leader in providing innovative physical and electronic delivery solutions, creating value for their customers.
Canadian Chamber of Commerce
The Canadian Chamber of Commerce is the leading organization that brings all types of Canadian business together to act a powerful, single voice. It speaks for all business - from the smallest to the largest company - in every sector and in every corner of the country.
Canadian Federation of Independent Business
CFIB has been a big voice for small business for 35 years with over 105,000+ members nationwide in every sector. Taking our direction from CFIB Members, through regular surveys, we lobby for small- and medium-sized businesses at the federal, provincial and local levels of government.
Canadian Technology Network
CTN's regional structure gives businesses world-wide expertise right in their home areas. The local advisor is in tune with local needs, but at the same time can access expertise and resources for you from across Canada and throughout the world, through the CTN Network.
Canadian Youth Business Foundation
Canadian Youth Business Foundation (CYBF), a national charity providing start-up mentoring, financing and business resources for young Canadians, age 18-34, to create their own successful businesses.
FedEx
Canada was the first country outside of the United States to be served by FedEx Express services. Those early express flights connected Canada's provinces and territories to the U.S. Today, FedEx has made it possible for Canadian customers to access goods, services and information anywhere in the world.
Checklist for Small Business
CCRA answers your questions about starting and/or operating a small business.
Industry Canada
The Department's mission is to foster a growing, competitive, knowledge-based Canadian economy. The Department works with Canadians throughout the economy and in all parts of the country to improve conditions for investment, improve Canada's innovation performance, increase Canada's share of global trade and build a fair, efficient and competitive marketplace.
Purolator Courier
As Canada's largest courier company, Purolator delivers innovative products and superior service on which you can depend. With more couriers, more vehicles, and more planes in more places than any other courier in Canada, Purolator provides solutions that are right for you - whenever and whatever you need to ship.
Small Business Tax Information
All the information you need to know about business tax from the Canadian Revenue Agency.
UPS Canada
As the world's largest package delivery company and a leading global provider of specialized transportation and logistics services, UPS continues to develop the frontiers of logistics, supply chain management, and e-Commerce.
---
---
---