---
Prince George Transit
Everything you need to know about using the Prince George Transit System is on this Website.
Central Mountain Air
Established in 1987 Central Mountain Air (CMA) is a Western Canadian privately owned and operated company offering scheduled and charter flights to over 18 British Columbia and Alberta communities.
Pacific Coastal Airlines
Pacific Coastal Airlines provides regular schedule, charter, and cargo services to 65+ destinations in British Columbia, more than any other airline. We are the sixth largest airline operating at Vancouver International Airport (YVR) based on total outbound seats, and third largest based on take offs and landings.
Greyhound Bus Lines
Greyhound Canada is the largest provider of intercity bus transportation in Canada, serving nearly 1,100 locations.
Ministry of Tranportation
The Ministry of Transportation is committed to opening up B.C. through innovative, forward-thinking transportation strategies that move people and goods safely throughout B.C.
Northern Thunderbird Airline
Northern Thunderbird Air was formed in 1971 with the amalgamation of two of northern British Columbia's Airlines - Northern Mountain and Thunderbird.
Prince George Airport
Canada's two largest carriers serve Prince George and our region with direct service to Vancouver 11 times daily. Central Mountain Air and Northern Thunderbird Air connect the north and BC's interior through scheduled and charters services.
Ski-doo
At Bombardier Recreational Products, innovation and passion are at the heart of our commitment, our products, and our brands. Whether it be our Sea-Doo watercraft and sport boats; our Ski-Doo® and Lynx® snowmobiles; our Rotax® karts and engines; our Can-Am ATVs or our Evinrude® and Johnson® outboard engines.
Drive BC, Highway Information
Real time road and weather conditions from ICBC, Environment Canada and the British Columbia Ministry of Transportation.
B.C. Automobile Association
The British Columbia Automobile Association [BCAA] is a not-for-profit member services organization with more than 715,000 members in British Columbia and the Yukon.
B.C. Ferries
BC Ferries has 40 vessels, and up to 46 destinations.Schedules include frequent, year-round sailings to some of the most fun, fascinating and often remote corners of the coast.
---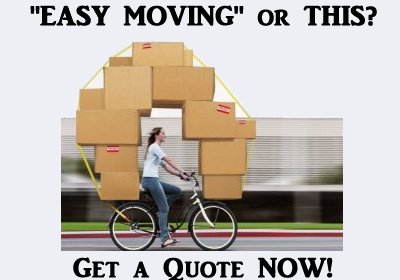 ---
AIR TRANSPORTATION:
WestJet
WestJet Airlines is preparing for the arrival of new low-cost competitors including US Airlines by taking steps to expand its regional service and add wide-body planes to its fleet to access new international routes.
Air Canada
Air Canada provides direct passenger air transportation to over 170 destinations on five continents. During 2009, Air Canada and Jazz operated, on average, approximately 1,200 scheduled flights each day and carried over 30 million passengers.
Air Transat
Air Transat specialize in charter flights from several Canadian and European cities to vacation destinations, mainly in the south during the winter months and in Europe and Canada during the summer. Year-round, they link Canada's principal cities.
Canadian North
Canadian North operates through the gateway cities of Edmonton, Calgary and Ottawa to communities in the Northwest Territories and Nunavut. Their route network includes services to Yellowknife, Norman Wells, Inuvik, Hay River and Fort Smith, Iqaluit, Rankin Inlet and Cambridge Bay.
First Air
First Air provides Scheduled services to 29 communities in Ontario, Quebec, Manitoba, Alberta, the Yukon, the Northwest Territories, Nunavut and British Columbia.
---
OTHER TRANSPORTATION:
Air Transport Association of Canada
Promoting safe and reliable air transportation of people and goods to the benefit of Canadian society.
Budget Rent a Car
Budget Rent a Car is one of the world's top three car and truck rental systems with a global presence of over 3,200 locations in over 120 countries and territories.
Canadian Automobile Association
The Canadian Automobile Association is the advocate for Canada's motoring and travelling public. Formed in 1913.
Drivers Licence Information
A quick reference to helpful Vehicle and Drivers License information when Relocating to a new Province or Territory.
Flightarrivals.com, Check Arrivals & Departures
FlightArrivals.com is a free service that offers an independent and comprehensive real time arrival/departure/delay information for commercial airline flights.
Greyhound Canada
Greyhound Canada and Greyhound Courier Express play a big role in the lives of Canadians.
Transport Canada
Transport Canada works to ensure that Canadians has a safe, efficient and environmentally friendly transportation system.
Foreign Airlines
Listing of Foreign Airlines.
Via Rail
Via Rail trains run from the Atlantic and the Pacific, and up to Hudson Bay.
---
---
---