---
City of Prince George
Known as BC's northern capital, Prince George is a bustling city of over 80,000 situated at the crossroads of Hwy. 97 and Hwy. 16 , and at the confluence of the Fraser and Nechako Rivers. As a major City of the Pacific Rim, Prince George is firmly tied to the global market. The area offers a lifestyle that is definitely worth boasting about. Residents enjoy affordable housing, incomes above provincial averages, and an extensive range of quality services, cultural and sports events. Recreation opportunities are second to none and range from golfing, skiing, fishing and hunting to any team sport you can think of. Local educational facilities include the University of Northern British Columbia (UNBC) and the College of New Caledonia.
Regional District of Fraser Fort George
100,000 residents live within the Regional District's 52,000square kilometres. Approximately 90,000 live in the Greater Prince George area, while the rest are in smaller communities and rural electoral areas.
City Hall Phone Directories
Looking for that elusive contact at City hall? Here are some helpful lists.
Government of Canada Information
Comprehensive list that provides direct links to the primary Web sites of the Government of Canada departments, agencies and Crown corporations, as well as links to major Canadian Political Parties.
---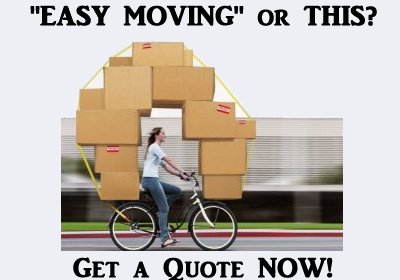 ---
BC POLITICS:
Government of British Columbia
British Columbia offers a wealth of social and economic opportunities for residents in every region.The province is committed to ensuring B.C. offers a highly competitive business climate that allows small businesses, investors, entrepreneurs and job creators to succeed and prosper. With a spectacular natural landscape and a vibrant and diverse culture, B.C. is one of the world's great year-round tourism destinations.
Legislative Assembly of B.C.
The purpose of this site is to provide access to the elected Members of the Legislative Assembly, to the many public documents and proceedings from current and previous sessions of the Assembly, and to a comprehensive resource presenting information about the Legislative Assembly itself.
BC Liberals
Are a made-in-BC party. They believe in a strong free enterprise economy that creates opportunities and supports vital services like healthcare and education. Wherever you live in BC, get involved today by becoming a member og the BC Liberals.
BC Conservatives
British Columbia Conservative Party philosophy means in believing in the freedom of every individual and family to achieve their potential. Caring about people and the world around us while we face many problems as residents of British Columbia, of Canada and of the world.
BC New Democrats
The NDP is a place where people come together to work for a better future, one where social and economic justice are the guiding principles. As social democrats we believe in a balanced and responsible approach to government, so that people can enjoy a strong economy, healthy communities, and a clean, sustainable environment.
Reform Party of BC
Just as a foundation supports a structure, so too does Foundation for Reform provide the political base upon which to build—recorded votes in the Legislative Assembly, set dates for elections, meaningful initiative, referenda, recall—and a framework of policy direction built by the policy makers at the constituency level which clearly has the support of the people.
The Green Party of BC
Being an effective opposition requires more than simply an ability to criticize. The job of an effective opposition is to propose alternatives, to bring forward and highlight concerns that would otherwise be overlooked, and then to work towards mutually acceptable long-term solutions that work for all British Columbians.
---
---
---