---
York Regional Transit
Information on bus routes, schedules and the latest transit improvements.
Go Transit
GO Transit is the interregional public transit system, established to link Toronto with the surrounding regions of the Greater Toronto Area (GTA). They carry more than 43 million passengers a year
Markham GO Station
214 Main Street North, Markham, ON Main St. (Hwy 48) @ Station St. Exit hwy 404 @ Hwy 7; east to Main St. (Hwy 48); north to station
Toronto Airways
Toronto Airways has 5 flight simulators, 50 instructors, and 45 Planes to serve your needs. We are Canada's largest flight training school, with 50 years experience.
Via Rail, Ontario
Our Ontario trains give you speedy downtown-to-downtown travel to and from Toronto, Ottawa, Niagara Falls, Windsor, London, Kingston, Sarnia.
Toronto Transit
The Toronto Transit Commission (TTC) is the quick, convenient and safe way to get around Toronto. A subway system is linked with bus, streetcar and light rail transit to get you anywhere.
Toronto Island Ferry Service
The Toronto Ferry Docks is located at the foot of Bay Street and Queens Quay, just West of the Weston Harbour Castle Hotel.
GO Transit
GO Transit is Ontario's, interregional public transit system, established to link Toronto with the surrounding regions of the Greater Toronto Area (GTA). They carry more than 43 million passengers a year in an extensive network of train and bus services
Metro Subway Information
Subway and SRT Trains: On weekdays and Saturdays, trains run every few minutes from about 6:00 a.m. until 1:30 a.m. On Sundays, they run from about 9:00 a.m. to 1:30 a.m.
Ontario Northland Railway
Ontario Northland has been serving the North for almost 100 years, building a reputation with the travelling public for three simple things: comfort, convenience and affordability.
Pearson International Airport, Toronto
Over 50 airlines operating out of LBPIA. Same plane service to over 110 destinations in 44 countries around the world.
Real Time Traffic Toronto
The Compass - Highway 401 traffic camera.
Road Restrictions
Get information about construction and other road restrictions in Toronto and on provincial highways in Halton, Peel, York and Durham Regions.
---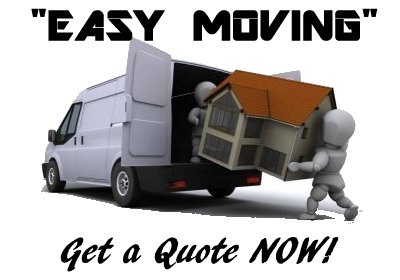 ---
AIR TRANSPORTATION:
WestJet
WestJet Airlines is preparing for the arrival of new low-cost competitors including US Airlines by taking steps to expand its regional service and add wide-body planes to its fleet to access new international routes.
Air Canada
Air Canada provides direct passenger air transportation to over 170 destinations on five continents. During 2009, Air Canada and Jazz operated, on average, approximately 1,200 scheduled flights each day and carried over 30 million passengers.
Air Transat
Air Transat specialize in charter flights from several Canadian and European cities to vacation destinations, mainly in the south during the winter months and in Europe and Canada during the summer. Year-round, they link Canada's principal cities.
Canadian North
Canadian North operates through the gateway cities of Edmonton, Calgary and Ottawa to communities in the Northwest Territories and Nunavut. Their route network includes services to Yellowknife, Norman Wells, Inuvik, Hay River and Fort Smith, Iqaluit, Rankin Inlet and Cambridge Bay.
First Air
First Air provides Scheduled services to 29 communities in Ontario, Quebec, Manitoba, Alberta, the Yukon, the Northwest Territories, Nunavut and British Columbia.
---
OTHER TRANSPORTATION:
Air Transport Association of Canada
Promoting safe and reliable air transportation of people and goods to the benefit of Canadian society.
Budget Rent a Car
Budget Rent a Car is one of the world's top three car and truck rental systems with a global presence of over 3,200 locations in over 120 countries and territories.
Canadian Automobile Association
The Canadian Automobile Association is the advocate for Canada's motoring and travelling public. Formed in 1913.
Drivers Licence Information
A quick reference to helpful Vehicle and Drivers License information when Relocating to a new Province or Territory.
Flightarrivals.com, Check Arrivals & Departures
FlightArrivals.com is a free service that offers an independent and comprehensive real time arrival/departure/delay information for commercial airline flights.
Greyhound Canada
Greyhound Canada and Greyhound Courier Express play a big role in the lives of Canadians.
Transport Canada
Transport Canada works to ensure that Canadians has a safe, efficient and environmentally friendly transportation system.
Foreign Airlines
Listing of Foreign Airlines.
Via Rail
Via Rail trains run from the Atlantic and the Pacific, and up to Hudson Bay.
---
---
---